Mission Statement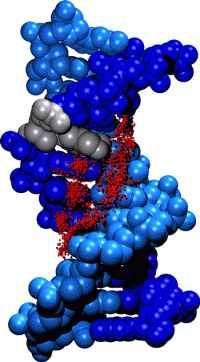 The mission of the Department of Chemistry and Biochemistry is:
to achieve distinction in providing research, teaching, and service of the highest possible quality to its broad constituency: the people of Mississippi, the Gulf South, and the nation.
The teaching mission has two crucial aspects. The first is the education of students in the scientific method through the medium of chemistry, thereby contributing to the evolution of a populace able to make rational decisions in a world increasingly dominated by science and technology.
The second is the education and training of professional chemists and biochemists to the highest standards of competence and integrity at the levels of the bachelors, masters, and doctoral degrees. This includes specialized instruction for chemists preparing to teach at the secondary school level as well as the inservice professional development of chemistry teachers at all levels.
The research mission is to expand our fundamental knowledge of the synthesis, analysis, and dynamics of both inanimate and animate chemical systems and, whenever feasible, to apply this knowledge to solving problems of societal interest. The teaching and research missions are inseparable parts of the whole.
Research is an important part of undergraduate education and it is the major component of learning at the graduate level. The service mission is both intra- and extramural. The former mainly consists of contributions of faculty and staff expertise to the development and operation of the university. The latter includes acting as a resource for the community, state, and nation on chemistry and biochemistry related matters including work with professional societies and facilitating economic development through interactions with industry.