Jack Lucas Award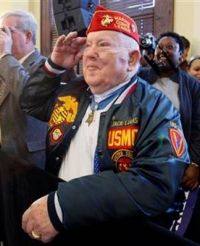 Each spring, the Dale Center for the Study of War & Society grants the Jack Lucas Award to the best undergraduate research paper on a war and society topic. The award pays tribute to the memory of Jack Lucas (1918-2008), a longtime Hattiesburg resident and the youngest Marine to receive the Medal of Honor. At the Battle of Iwo Jima in 1945, Mr. Lucas threw himself on two grenades to protect his fellow Marines. He survived severe injuries and was later honored at the White House by President Harry Truman. Mr. Lucas was an active member of the Advisory Board of the Center for the Study of War & Society until he passed away in 2008.
The prize is made possible by the generous support of Dr. Richard McCarthy and Dr. Craig Howard.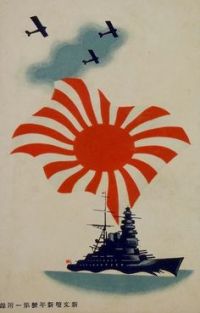 2018 Winner: History major Billy Loper received the Jack Lucas Award for the best work in military history. "The Burning of Zion: The Legend of Zion Seminary and Reverend A. R. Graves" unraveled complex memories of the American Civil War in Seminary, Mississippi.
Past Winners of the Jack Lucas Award:
2016: Erin Blackledge, study of American responses to propaganda in the First World War, particularly the death of nurse Edith Cavall to inspire greater support for allied forces and opposition to Germany in World War I.
2015: Craig Smith, comparative research on the imperial legacy and its lingering influence of American and French reporting of conflict in the Central African Republic.
2014: Justin Baggett, "Nuzi Nazti-ism: The Revision of American Perception before and during the Second World War as seen through Satirical Film."
2013: Anna Leigh Todd, "

Lost in the Wilderness: Ministerial Authority and the Literature of King Philip's War."
2012: Stacie Watts, "Morale: The Soviet Weapon in the Battle of Stalingrad"
2011: Joseph Ezell, "A House Divided: How the Confederacy was Riddled with Anti-Confederacy Sentiment."
2010: Kendon Levett, "From Ardent Tories to Resigned Subjects: The Transformation of New York Loyalists during the American Revolution"
2009: Patrick Lofton, "Word War: The Efforts and Perceptions of Success of British Black Propaganda in the Second World War"